Introducing 6 of our most instagrammable spots in our island.
At Santorini Secret Suites & Spa, we feel grateful for being blessed to call Santorini island our home. There is nothing greater or more fulfilling than feeling a strong connection to your homeland; to be proud of it and never get enough of it even though you know it like the back of your hand. Santorini is one place in the world where magic comes alive. Born out of calamity, the dramaticness of the natural landscape is absolutely mesmerising, leaving visitors in utter awe.
As consummate representatives of Greek hospitality and ardent supporters of those little things that make life a good one, at the close of the decade, we have chosen to present you with 6 of our most instagrammable spots. You loved them, you shared them and we couldn't be happier for being the setting of some truly indelible moments that have already become memories to be cherished forever.
We are thankful to all our guests who trusted us with the sanctity of their holiday in Santorini, and we cannot wait for next season. Until then, live well and be mindful of every moment. After all, what is life but a collage of moments; make yours vibrant and full of colour.
1. Our stairs
There is no elevator to success. You have to take the stairs.
And if they are anything like our stairs, you might want to take your camera with you.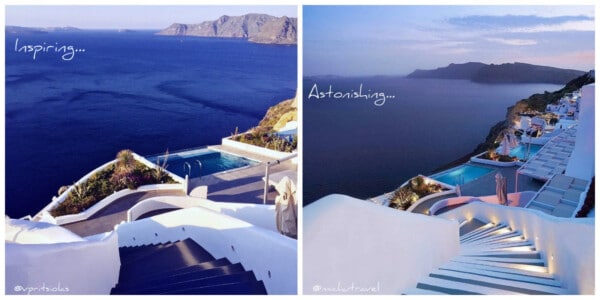 2. Our pools
Life is like a swimming pool. You dive into the water, but you don't know how deep it is.
Just make sure you stay afloat, hydrated and just go with the flow.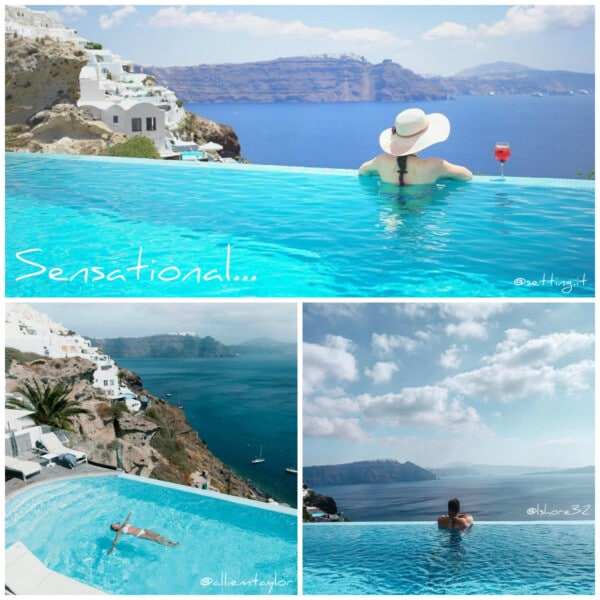 3. Our views
Great views are not meant to be captured; they are meant to be experienced.
Choose the views that make you realize that most of your problems aren't important at all.
4. Our "keys"
The key to a wonderful life is to never stop wandering.
Keep searching for the right padlock that will unlock your mind & open your heart to the endless wonders that are in store for you.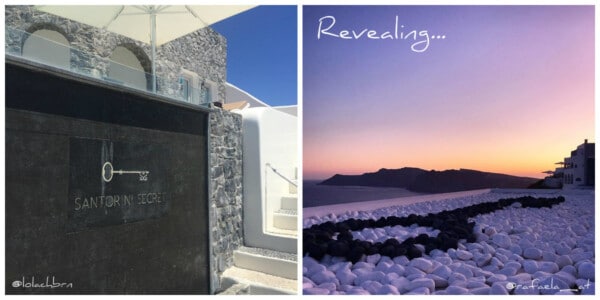 5. Our signature cocktails
It doesn't matter if the glass is half full or half empty; clearly there is room for more…spirit!
Drink responsibly, live vivaciously and keep a positive outlook no matter what.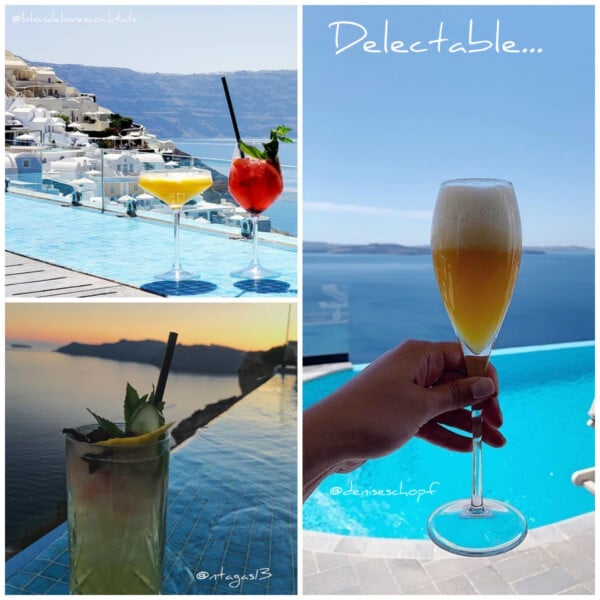 6. Our breakfast
One should not attend even the end of the world without a good breakfast.
And when it is served like this, you'll be ready to take on eternity. After all, breakfast is the ultimate mood-setter.