If you are looking for a place to celebrate your love, a dreamy setting that oozes romance at every corner, a quiescent location that allows you and your other half to be all wrapped up in a world made for just the two of you, then let us introduce you to a true secret found in the romantic hills of Oia.
Fairy-tale romance – like a movie!
Our luxury suites and villas, nestled amongst the gorgeous natural terraces of the breath-taking Santorinian caldera, provide one of the most private and prized environments for you to experience the most incredible romantic moments yet…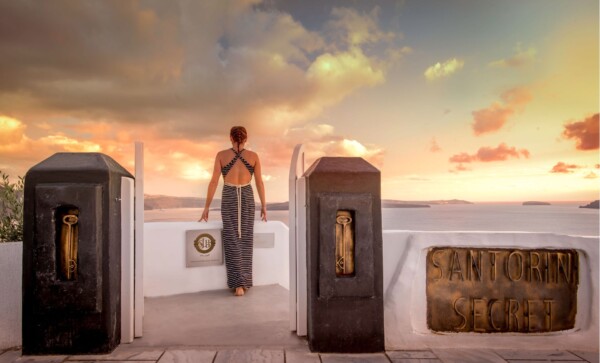 Set in the idyllic location opposite the ancient volcanic landscape, Santorini Secret is a romantic safe-haven for your love story; live a whirlwind romance here, with the Aegean sea as your only witness, high in emotions and steeped in feelings brought about by our wonderful surroundings and our attentive services.
While you and your loved one enjoy astounding panoramic views of the glistening Aegean, against a picture-perfect sky backdrop during the world's most famous sunset, our gorgeous boutique, uniquely decorated suites and villas with private outdoor hot tubs and pools, are aimed at creating a sense of absolute intimacy, while our dedicated staff and 5* amenities are committed to cater to your every whim.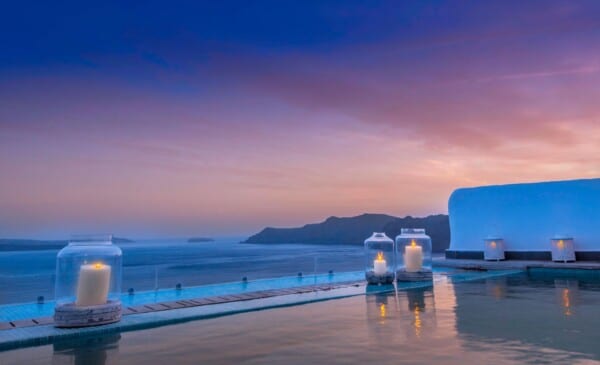 Allow us to take care of you from the moment you set foot on our beautiful island; we want to be worry-free to enjoy your precious moments together, to the fullest! To this effect, we take the liberty of arranging a transfer on your behalf as we don't want you to miss even a single moment to sort out trivialities.
Be worry-free – spend every moment together!
Romance-antics at Santorini Secret also include a simple touch that goes the extra mile: a romantic turndown service that will instantly create a sense of warmth within you, and set the tone in your bedroom.
We have a few more bespoke services available for enamoured couples that have your romantic privacy at heart, while giving you an element of flexibility…without compromising on anything!
Your breakfast can be served in the privacy of your suite or villa if you want, while you are still lingering in bed, or basking in the glorious Greek sun that graces your private terrace or by your private pool; wake up, and simply spoil yourselves…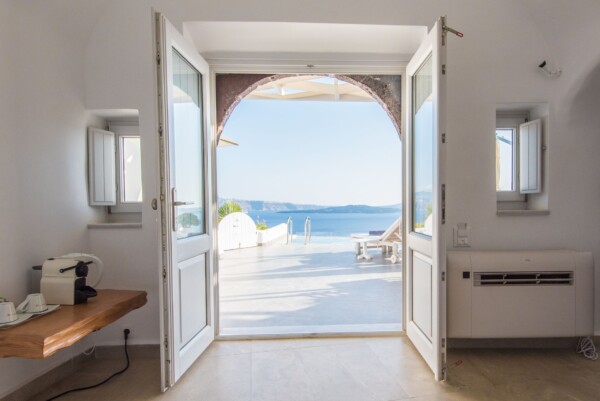 Soothing and rejuvenating spa therapies and treatments are available for you and your darling in the privacy of your suite or villa or in the open air of your spacious veranda, so that you can still indulge in those epic vistas; stress and tension have no room here…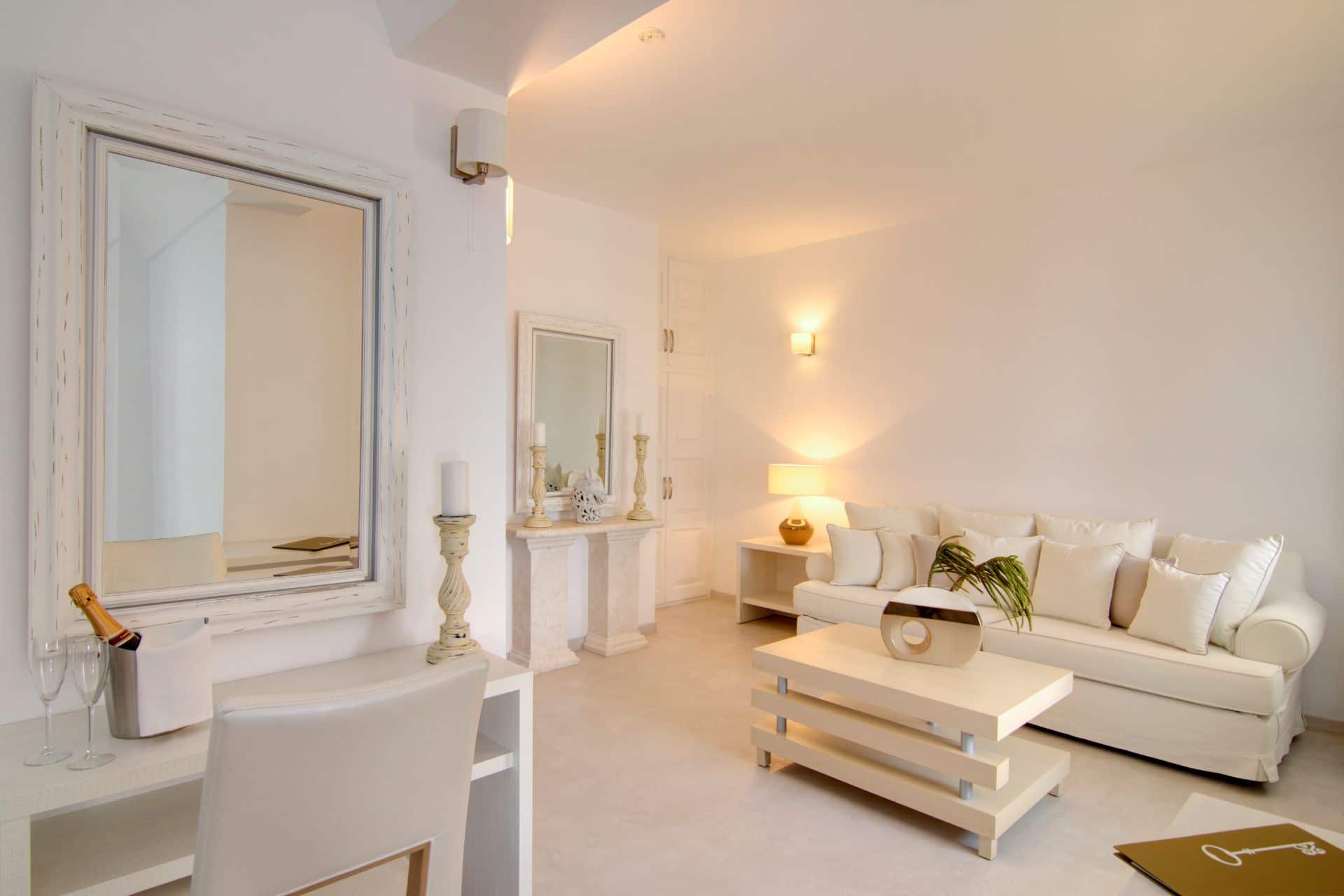 Of course, you also have the choice for the most intimate, private dinner ever imaginable – just outside your room, adorned by candlelight, and exalted by the stars above you. We arrange everything down to the final touches, while you and your beloved taste a little bit of heaven in every bite…
Whether you are a newly smitten couple looking for some alone time away from anything and anyone, whether you are already happily married and want to renew your love, reigniting the spark or whether you are betrothed and looking for the perfect wedding venue to combine your honeymoon, Santorini Secret will keep your love tucked away from reality in a phenomenal surrounding, where your desires are realised one at a time…