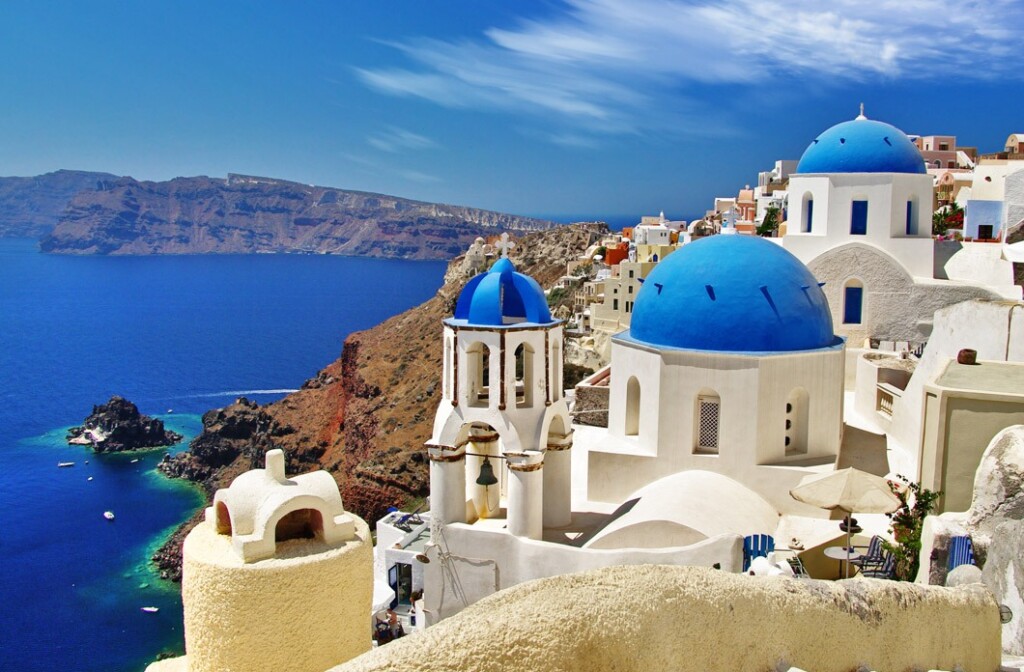 Oia is the island's most picturesque settlement filled with traditional houses, tavernas, cafes and shops that create a vivid amalgam of vibrant colours. Blooming bougainvilleas and quaint cobblestone paths will lead you to a number of iconic landmarks that are worth discovering during your stay. From a number of blue dome churches that are almost synonymous with the island of Santorini to the Venetian Castle, Oia is a place that fully represents all that the our cosmopolitan Cycladic island stands for.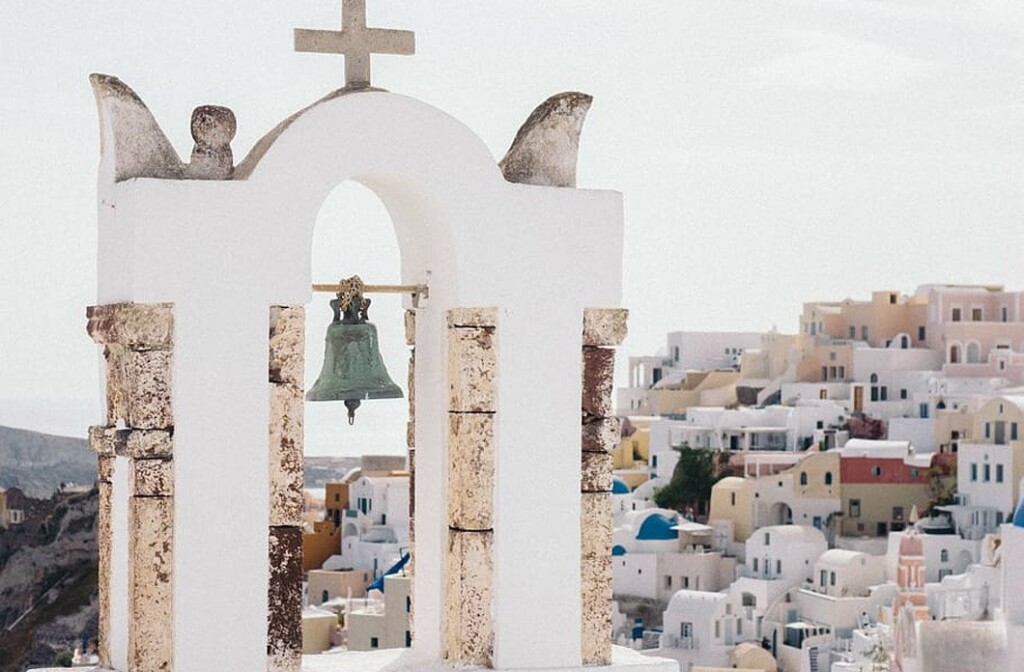 The colors of the sea are also in harmony with the beaches, creating an elegant setting that brings the essence of life to the fore. Visitors will experience the raw truth of Santorini; man's miraculous adaptation to the unique conditions of the environment, and a profound understanding of the need for perfection.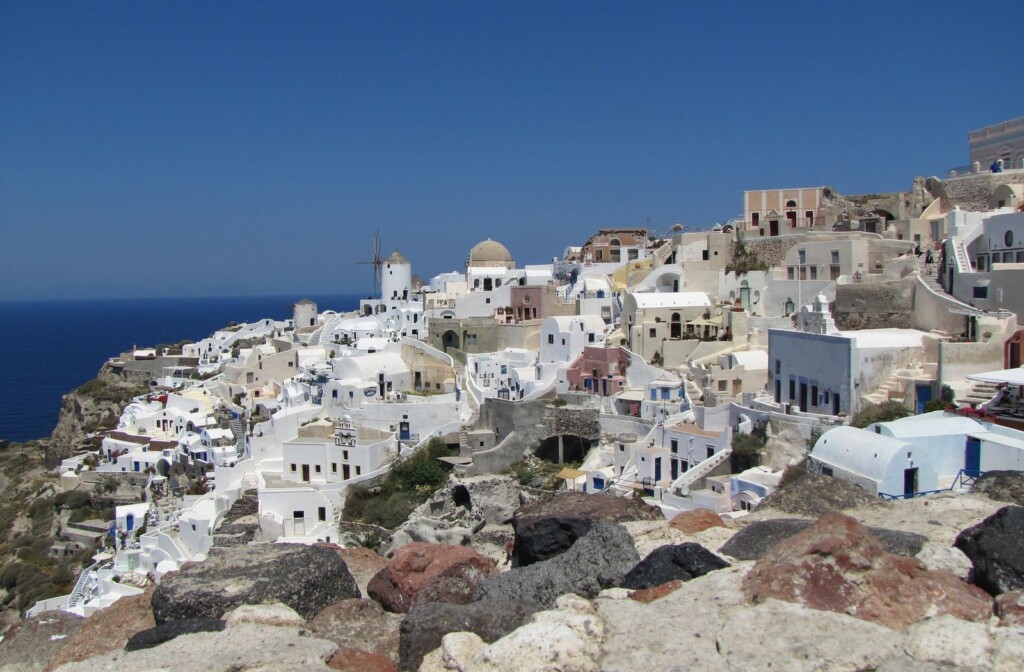 Strategically built on Oia's most elevated position, the historic Venetian Castle stands proudly until this day, offering truly majestic views from it's unique vantage point. Built in 1480, the castle counts many centuries of existence and visiting it will fill you with a sense of awe and admiration. Also known as the 'Kasteli' of Agios Nikolaos amongst the locals, it is something definitely worth experiencing, especially if you visit it during sunset.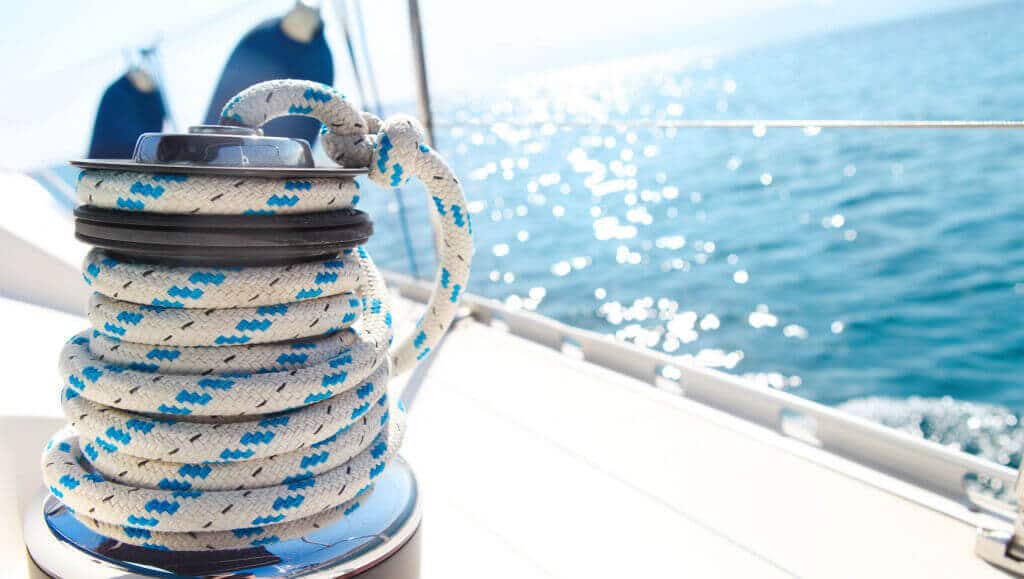 The Marine Museum allows you to immerse into the naval culture of the island, and discover a different side of Santorini. An authentic captain's manor welcomes each visitor and takes them on a journey back in time, to the marine glory days when Santorini had a strong naval presence.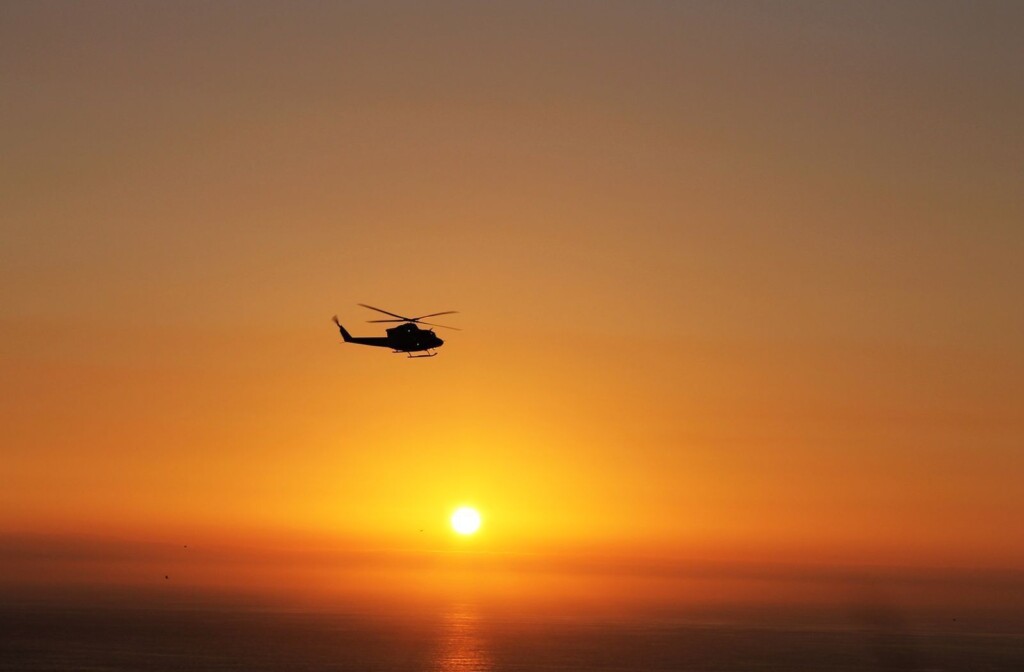 Santorini's airport is situated at about 18 km from Oia, and is easily accessible by way of a wonderful route that will give you a taste of the more provincial side of the island.