Bloggers do their research well before deciding to visit a place; and in this day and age travel bloggers especially are considered guru's for everything pertaining to travel and holidays, so their word is gold when it comes to travel tips and advice! Looking back at summer, we feel honoured to be the proud hosts of some top level bloggers and digital influencers who uncovered Santorini's best kept secret… Where else but Santorini Secret.
The gorgeous Irene Khan is a Los Angeles based photographer and blogger, who is passionate about travel and beauty.
Her stay at Santorini Secret Suites & Spa was ever so serene, and she managed to catch-up with all her blogging work in peace and quiet.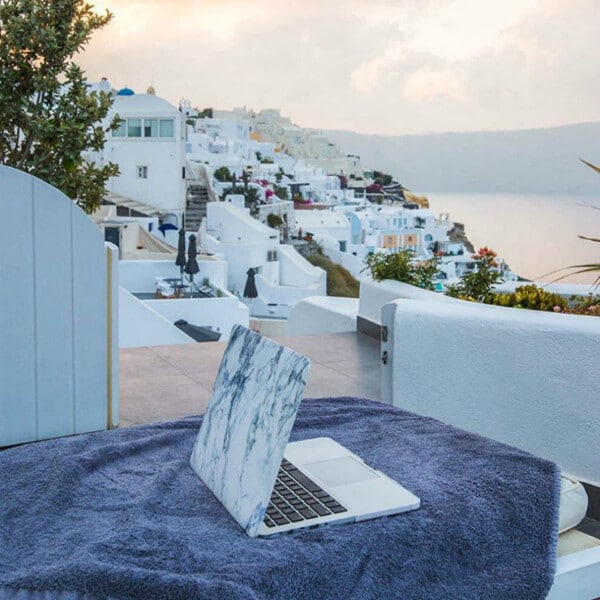 Gary Pepper Girl is an internet sensation, dedicated to capturing beauty from the simple to serene, with a keen eye for fashion, travel and lifestyle. When she wants to get away from it all, Santorini Secret is her place of choice…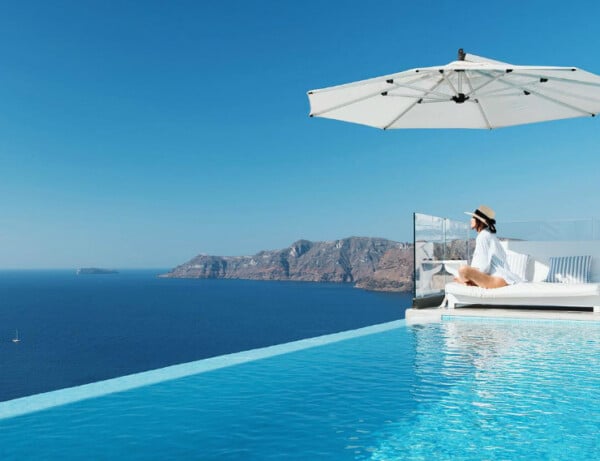 Here, you can easily lose track of time when all you see is white and blue: pure moments of absolute bliss…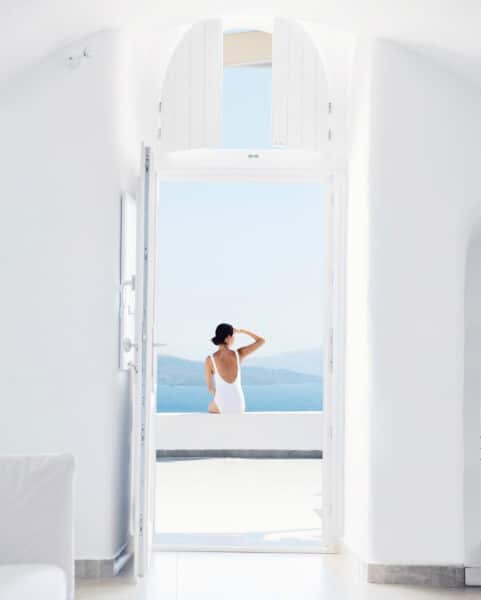 Jovita George is an Indian fashion and lifestyle blogger, with a knack for travel. She enjoys staying at the best places and reviewing them, sharing her experience with the rest of the world!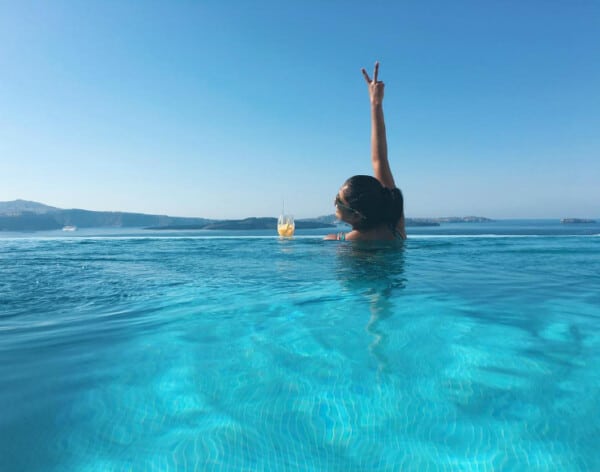 Of her recent stay, she says: "…the pristine white room built on the slopes of the caldera is pretty much like staying in a beautiful white cave with a private balcony and a temperature controlled infinity pool! Every aspect in the room is unique. Even the wash basin in the bathroom is a piece of volcanic rock from Santorini! It is overall so romantic that it is perfect if you are on your honeymoon travel, or your 100th-anniversary travel, or really anything in between!"
Mike Chandler is a martial arts fighter and public speaker who is full of positive energy and vibes. We were happy to have him relax and unwind with us, away from his intense schedule and routine. Happy faces!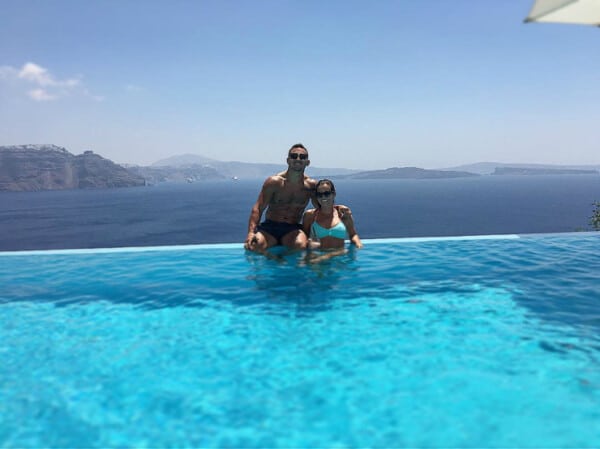 Dani Rose Jones visited Santorini Secret Suites & Spa for a romantic getaway with her Liverpool footballer husband Brad Jones. Some quality alone time is always/much needed and here, we make it our priority to make you feel like the only two people in the world! Start your day right, with made-to-order complimentary breakfasts like this, prepared freshly according to your preferences…
…And dive into a happiness, that was made for just you two.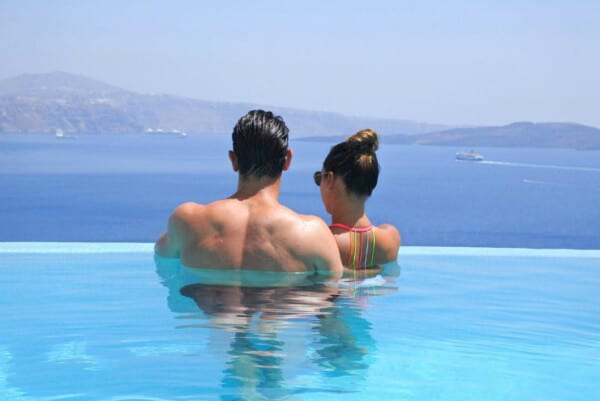 Adventure seeker and travel enthusiast, Brooke Hanna, was an early bird at Santorini Secret! She stayed with us on Earth day, on April 22, and sends her love and greetings while gazing into the endless blue, from her private pool.