Lively or laid back, Santorini is a special place to visit for every child out there, big and small! Family holidays in Santorini have it all in spades. Kick off your shoes and let your hair down with your family on this special gem of an island. We know how precious your family time is, and that is why we are experts in making sure there really is something for everyone on your dream family holiday in Santorini.
After all, it is all about making memories that will last a lifetime.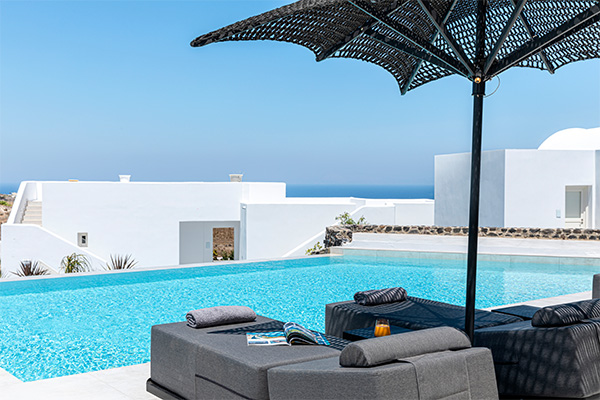 Where to stay for your family holiday in Santorini
Finding accommodation is often the toughest part of booking family holidays. Fortunately, Secret View Hotel in Santorini offers holidaymakers of all ages what they need to enjoy their getaway and is dedicated to bringing you your perfect break.
Located in the picturesque community of Finikia, Secret View hotel guarantees an unforgettable sunset view that puts you right in the heart of a true Santorini experience. Just a stone's throw away from Oia, your family can enjoy all that Santorini has to offer in a less crowded but equally picturesque setup. Most of all, families feel welcome and are provided with the framework to create long-lasting memories.
Holidays for every lifestyle, age and circumstance
Each traveller has different needs, from adventure to beach activities and accessibility facilities to space for buggies and travel cots. Whether you're adventure buffs, Instagram explorers, creatures of culture or just want to kick back with the family, there is something for everyone at every age.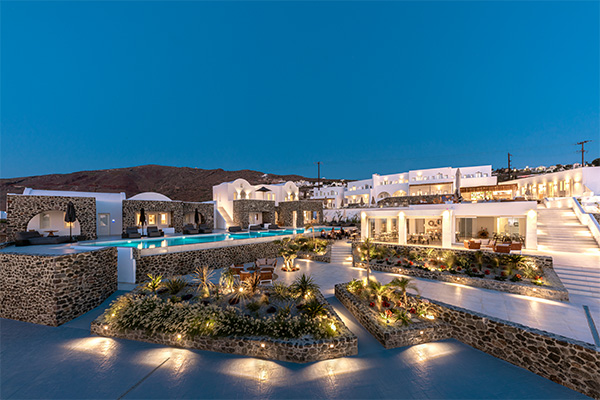 Secret View Hotel takes pride in its inclusive facilities; all rooms offer ample space and are equipped with comfy beds and pillows so you can kick back and experience a night of truly restful sleep. Spacious, elegant rooms, personalised service, exclusive views– nothing is too good for you when you holiday with us.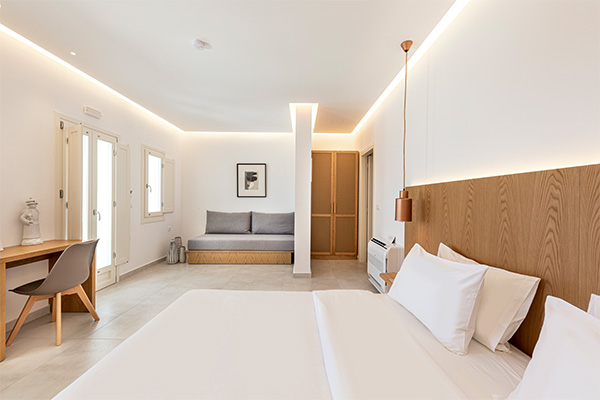 Further, with laundry and ironing services on offer, you can be sure that no matter what adventures your children embark on, their outfits will be spotless for that perfect family dinner to round off a bustling day.
Trust our experience to help you enjoy your family holiday in Santorini
At Secret View Hotel, we are with you on your dream Santorini getaway, from start to finish. Our dedicated friendly staff on the ground can help with first-hand experience and real-life suggestions based on our knowledge of the island, and what other families have enjoyed in Santorini. A smile and an insider's tip can go a long way – and you can rest assured that we will do our best to help you plan an ideal holiday for you and your little ones.
If you want to get straight into the thick of the action, our warm staff will help you organise trips to popular destinations, such as the ancient town of Akrotiri or hikes along Santorini's beaches.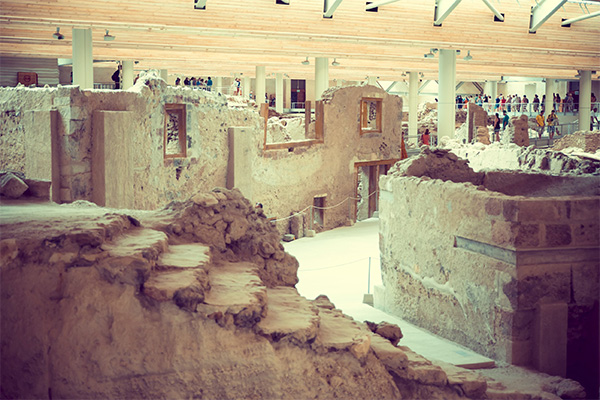 Plan your next family holiday at Secret View Hotel
We do not like to blow our own trumpet, but we have welcomed hundreds of travellers over the past summer, and we would love you to be part of our family. Get in touch with any questions you may have about your booking at Secret View Hotel, or simply to get the ball rolling and begin booking your next perfect family holiday.