For intimate Santorini moments that you only want to share with your loved one, how about a private picnic with just the sun, sea and volcano as witness as you imbibe champagne, followed by an exquisite meal with Santorinian wine?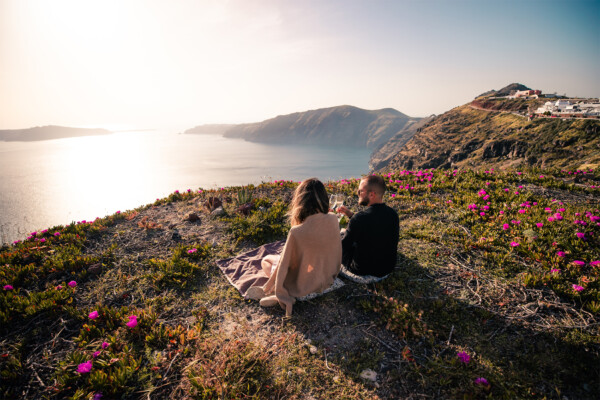 As a keeper of the island's best-kept insider tips, Santorini Secrets organizes a gourmet selection of picnic hampers in a cozy setting of your choice with personalized service to elevate special occasions to spectacular moments.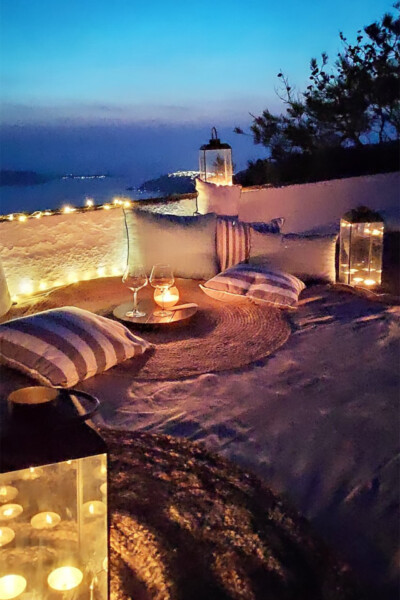 Propose in style with the Caldera for company, as the sky gets painted in the most startling hues of mauve and vermillion, at one of the chosen magical spots by our hospitality team. Enjoy an exquisite meal, thoughtfully prepared by the award-winning Black Rock restaurant, and let the magic of Santorini's celebrated wines do the rest, as you toast an anniversary.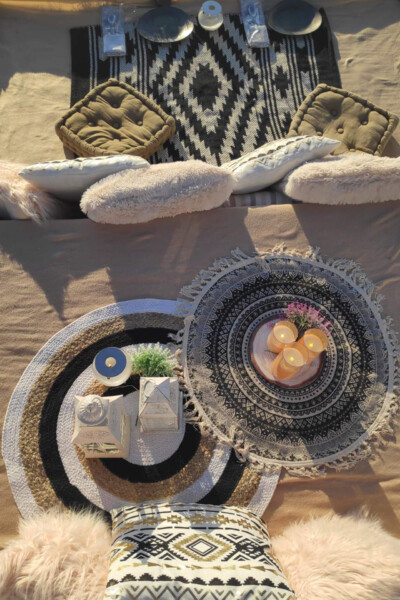 In a Bohemian-style setting, with scented candles, colored cushions and floral arrangements of your choice, amp up the romance with Private Picnic Sunset Dinner experience. A short list of wineries and wine museums to visit. Expect distances between vineyards to vary between 25 to 45 minutes.
A private butler synchronizes every detail to perfection, leaving you to savor the moment to the fullest. Costs include the décor (a bohemian style setting with candles and pillows), the meal and drinks, round-trip transfers to and from the hotel and professional butler services.
Few experiences on Santorini are as immersive and personal as a private picnic in an intimate setting. It's one that we highly recommend you get on board with. Guaranteed memories for a lifetime.