If you're like us, the more you travel, the more places you add to your bucket list. Santorini has long been a bucket list item for travellers around the globe, and for good reason. Rather than just tick it off your list, why not experience the crème de la crème that Santorini has to offer? Keep reading this blog to find out the ultimate bucket list experiences you need to live in Santorini for an unforgettable holiday.
A stay to remember
When it comes to your stay, location and luxury are key – and Secret Santorini hotels are sure to deliver on their promise. Santorini Secret Suites & Spa is tucked away in a traditional cave dug into the Caldera cliff, a fairytale luxury property boasting tranquil suites with a private pool or a hot tub to gaze into the deep blue lagoon. Santorini Secret Premium offers sensationally elegant architecture at a sought-after location on the Caldera. Secret View Hotel's unique perspective of the volcano with the infinity pool horizon is not to be missed. In Oia, the minimalist Secret Legends Suites unveil cascading views of astonishing sunsets, while Tramonto Secret Villas, once a sea captain's house, is an exclusive luxury villa complex stretching in three-level exteriors.
Cruise along the coastline of Santorini's caldera
Experience Santorini's beauty, natural hot springs and colour-hued beaches on a boat cruise. Visit the White Beach and Red Beach for a spot of swimming and sunbathing. Dip into the relaxing hot springs by the volcano and soak up the sun and sights as you cruise around Santorini. There's the option to select between a semi-private and private cruise for a more secluded experience; both options offer BBQ on board, alongside drinks and cocktails. Sipping cocktails at sea never felt better.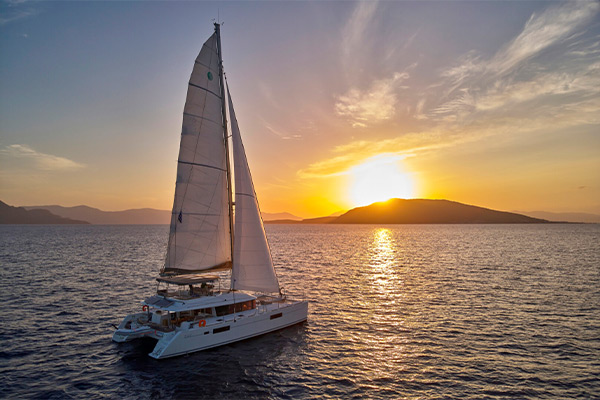 Horse riding with vistas of the ocean
Channel your inner equestrian and take a journey through the beautiful prehistoric town of Akrotiri on horseback. Surrounded by awe-inspiring vistas, you'll be shown the best trails passing through the beach of Vlychada, known for its rugged landscape, and picturesque beach Eros. For idyllic rides in the great outdoors with well-trained horses, you couldn't be better placed. Good to know that all rides are kept to a safe level in line with the riders' abilities.
Helicopter ride for top-views of Santorini
Treat yourself to a tour of a lifetime with a helicopter ride over Santorini. Once the blades begin to turn, get ready for the ride of your life! Take in astonishing views across the island from a unique vantage point and experience the thrill of being propelled into the air and taken on a tour of Santorini. This is probably the most exclusive way to see Santorini in all its glory on a brilliant 15-minute helicopter tour.
Santorini restaurants for fine dining and the best views
Sometimes we all just need a taste of the finer things in life – and that's where our collection of high-end restaurants comes in, topped by elegant offerings with a touch of je ne sais quoi for good measure. If you're looking for a classy dinner with a feast of authentic Greek-inspired gourmet dishes and views of the volcano, the multi-awarded Black Rock Restaurant is the ideal option.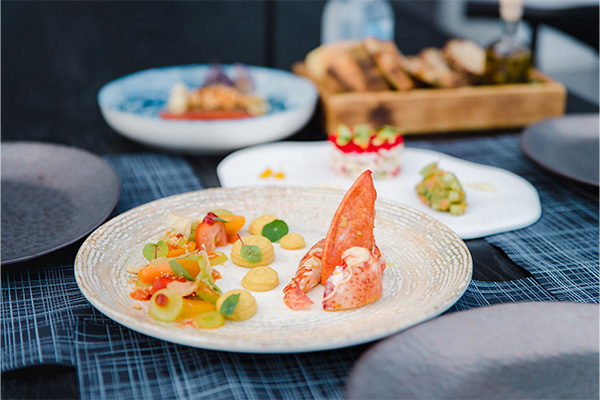 For those looking for the quintessential dining experience with a sunset view in Santorini, there's no better place than White Rock Restaurant. You will embark on a contemporary international cuisine adventure, while directly facing the crystal Aegean waters and the most famous sunset in the world. Toast to an evening well spent with a glass of chilled Champagne or cocktail at the rooftop pool bar.
Secret Santorini is on a mission to help you craft a memorable travel experience, inside and outside our hotel premises. Of course, all Secret Santorini experiences are 100% tailor-made, with advice and support from our experts on the ground at each step. So you can rest assured that your bucket list holiday in Santorini is only a few moments away.